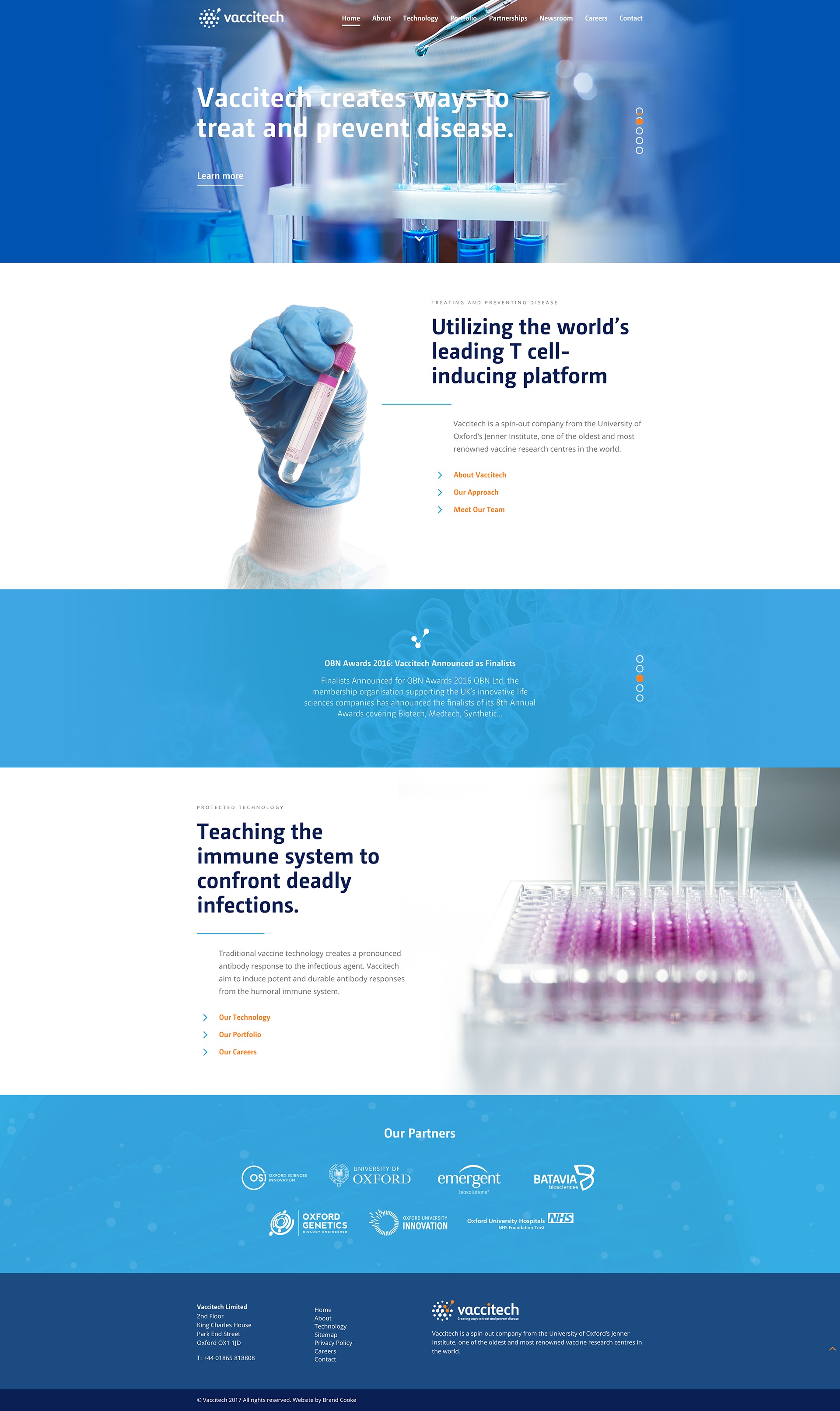 Vaccitech secures £20m ($27.1m) in Series A financing.
Following initial funding, Vaccitech were keen to be seen as a global player prior to raising a second phase of funding for research. It was important they had a clear and confident site to pitch to new investors. It worked!
Brand Cooke was appointed to refresh the branding and redesign their website.