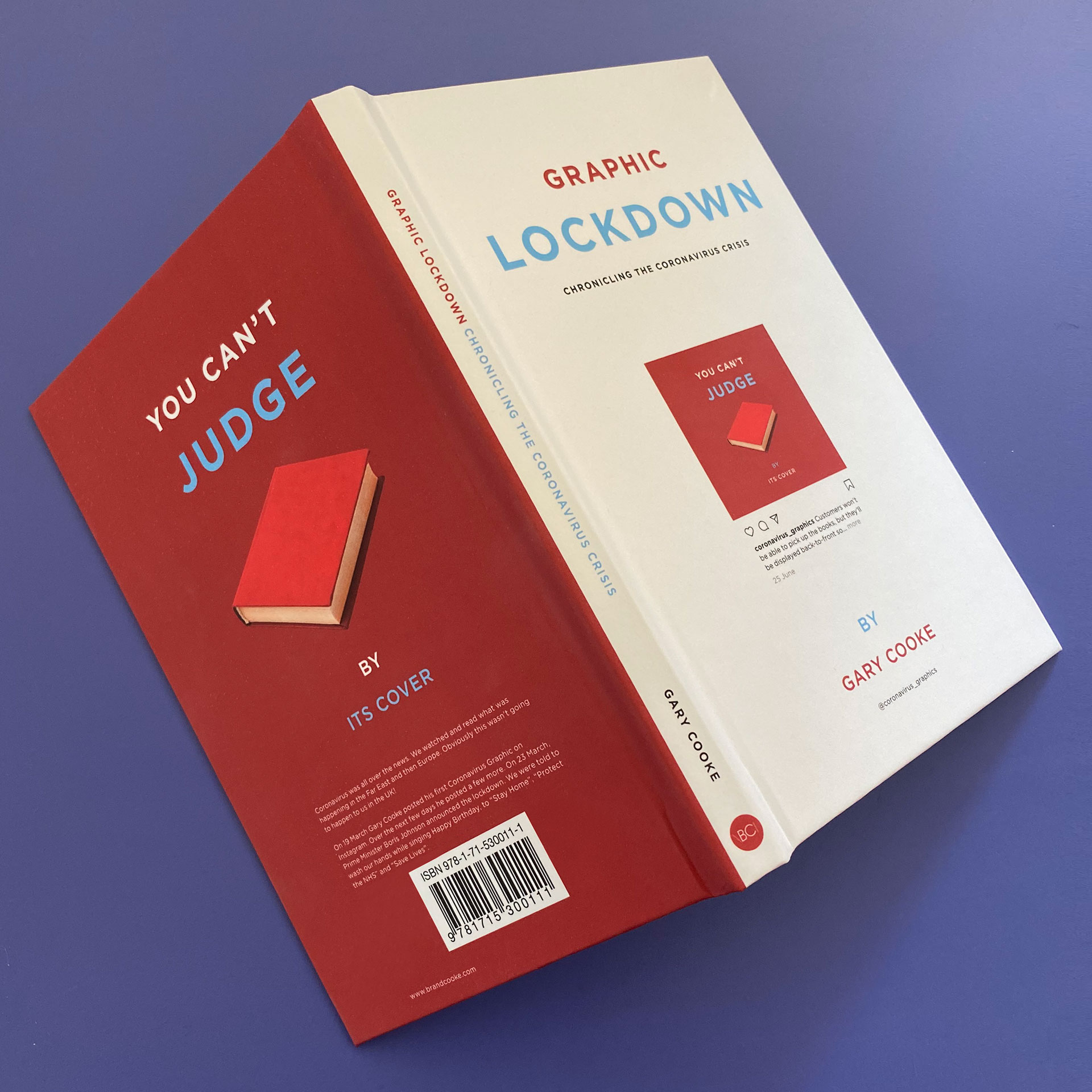 Graphic Lockdown
CHRONICLING THE CORONAVIRUS CRISIS
A unique record that illustrates four months that changed the world.
Over 500 graphic Instagram posts create a stunning visual timeline of these unprecedented times
By Gary Cooke
144 Pages. Published in hardback September 2020
Limited edition signed copies.
All profits to charity
Hardcover sold out!  |  Softcover edition available on Amazon in October
On 19 March Gary Cooke posted his first Coronavirus Graphic on Instagram. Over the next few days he posted a few more. On 23 March, Prime Minister Boris Johnson announced the lockdown. We were told to wash our hands while singing Happy Birthday, to "Stay Home", "Protect the NHS" and "Save Lives".
Graphic Lockdown illustrates Covid stories from around the globe, from the familiar to the bizarre – Boris Johnson's fight for life, the mistakes, the excuses, the denials, the bizarre ramblings of Donald Trump, the Dominic Cummings saga and why a Korean football club replaced missing fans with sex dolls!
I've become a news junkie – headlines, soundbites, images catch my attention. I search for ideas, connections that would work visually. Followers on social media read my posts instead of the news – I feel a responsibility to carry on, even though I want to stop.
Over four months, millions had fallen ill with the virus, hundreds of thousands had died. Over 500 creative posts tell the story of those early months of the global pandemic, before more diverse news filled the press and airwaves, and we tentatively began to experience the "new normal".
Profits of Graphic Lockdown are donated to charity – St Mary's Hospice, Ulverston, where Gary's father spent his final days, and Gig-Arts a charity founded by his wife, that helps aspiring artists with disabilities to shine.