A new website for Vaccitech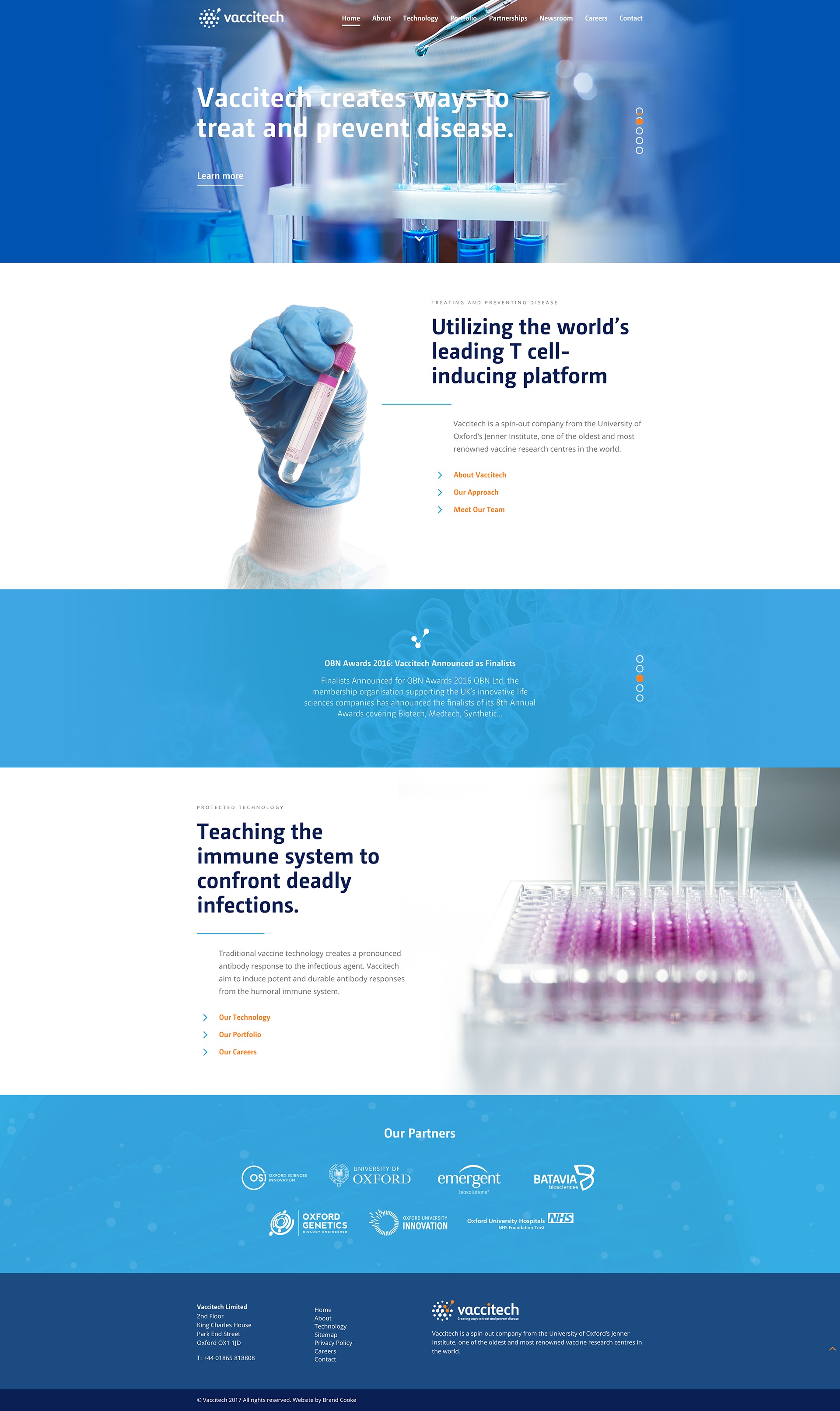 A clinical stage company utilizing the world's leading T cell-inducing platform.
Vaccitech is a spin-out company from the University of Oxford's Jenner institute, one of the oldest and most renowned vaccine research centres in the world.
The company has been formed around two viral vector vaccines, one to prevent influenza and the other to treat prostate cancer.
Viral vector vaccines are particularly good at treating some of the most recalcitrant illnesses. The underlying technology is built on years of experience perfecting viral vector vaccine technology across multiple indications. The company's protected chimpanzee adenovirus technology is the best way to generate T-cell responses and thereby generate lasting cell-mediated immunity. The assets are already in the clinic with very promising initial results.
Branding Techs was appointed to refresh the branding and redesign their website.