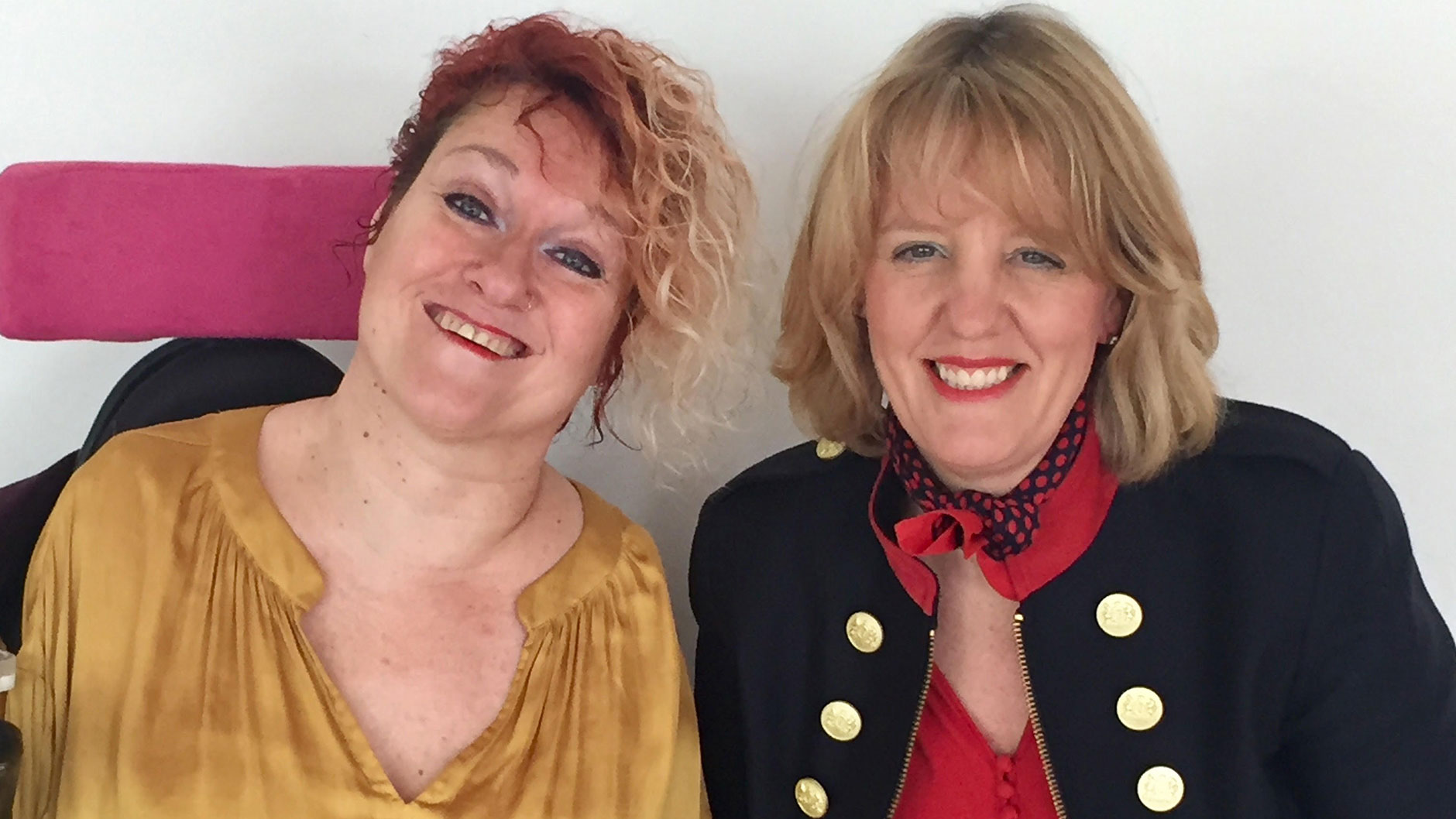 We are delighted to welcome Alison Lapper MBE as the new patron of Gig-Arts.
'Alison Lapper Pregnant'  carved in marble by Marc Quinn, was the first sculpture to be displayed on the fourth plinth in London's Trafalgar Square in 2007. Alison is an artist and member of the Mouth and Foot Painting Artists.
In May 2018, Alison agreed to become the distinguished Patron of Gig-Arts, our pioneering arts enterprise charity that helps young disadvantaged artists and musicians of all abilities to make a living and make a difference.
Alison said,
"I'm delighted to become the Patron of Gig-Arts. I'm very passionate about inspiring young people to use their talents to make a difference in the world."
Abbie Cooke, Founder and CEO of Gig-Arts said,
"It's a great honour for Gig-Arts to be endorsed by Alison. She has enormous determination, enthusiasm and compassion for disadvantaged creative young people and the economic and social impact they can make."
Abbie added,
"I see Alison as a brilliant role model to artistes of all abilities. She demonstrates that it is possible to overcome obstacles and make the world a better place through the beauty of the visual and performing arts. We're absolutely thrilled to have the amazing Alison Lapper onboard!"
Alison's role as Patron will involve her in taking part in Gig-Arts Events worldwide.  These creative collaborative enterprise events are held at universities, colleges, schools and day care centres for the disabled. Throughout 2018 and beyond, Alison will be supporting proposed Gig-Arts Events in Oxfordshire, East Sussex and the West Midlands.