techUK
Representing the future of technology
Intellect UK had  a website with literally thousands of pages.
Rename, rebrand, rationalise  and reduce content to make information easy to find and access.
Brand Identity
Brand Guidelines
Website
Environments
Print
techUK represents the companies and technologies that are defining today the world that we will live in tomorrow.
More than 900 companies are members of techUK. Collectively they employ approximately 700,000 people, about half of all tech sector jobs in the UK. These companies range from leading FTSE 100 companies to new innovative start-ups. The majority of our members are small and medium-sized businesses.
The techUK logo is designed to include every sector as an integral part of the identity.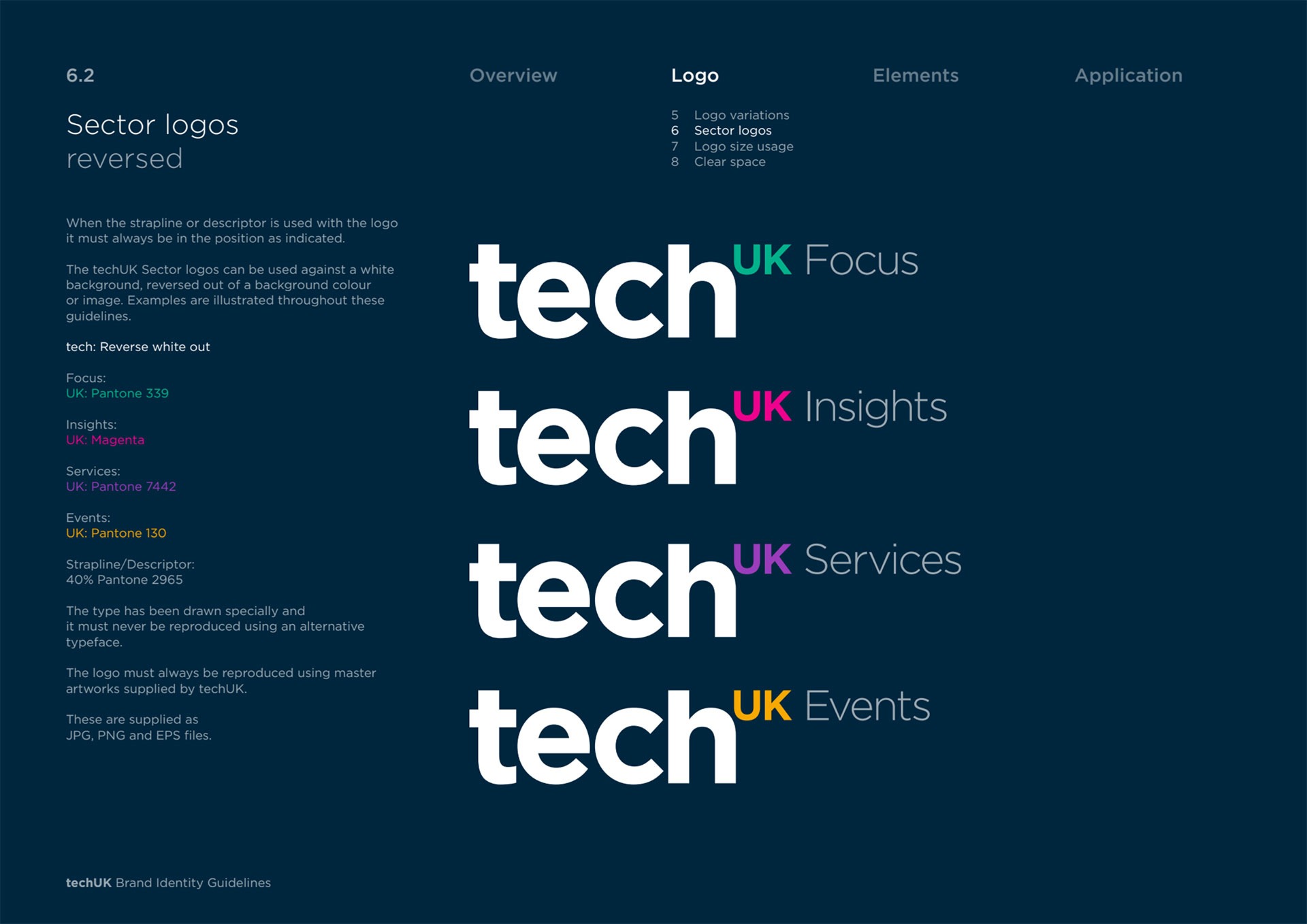 Sector logos from the Brand Guidelines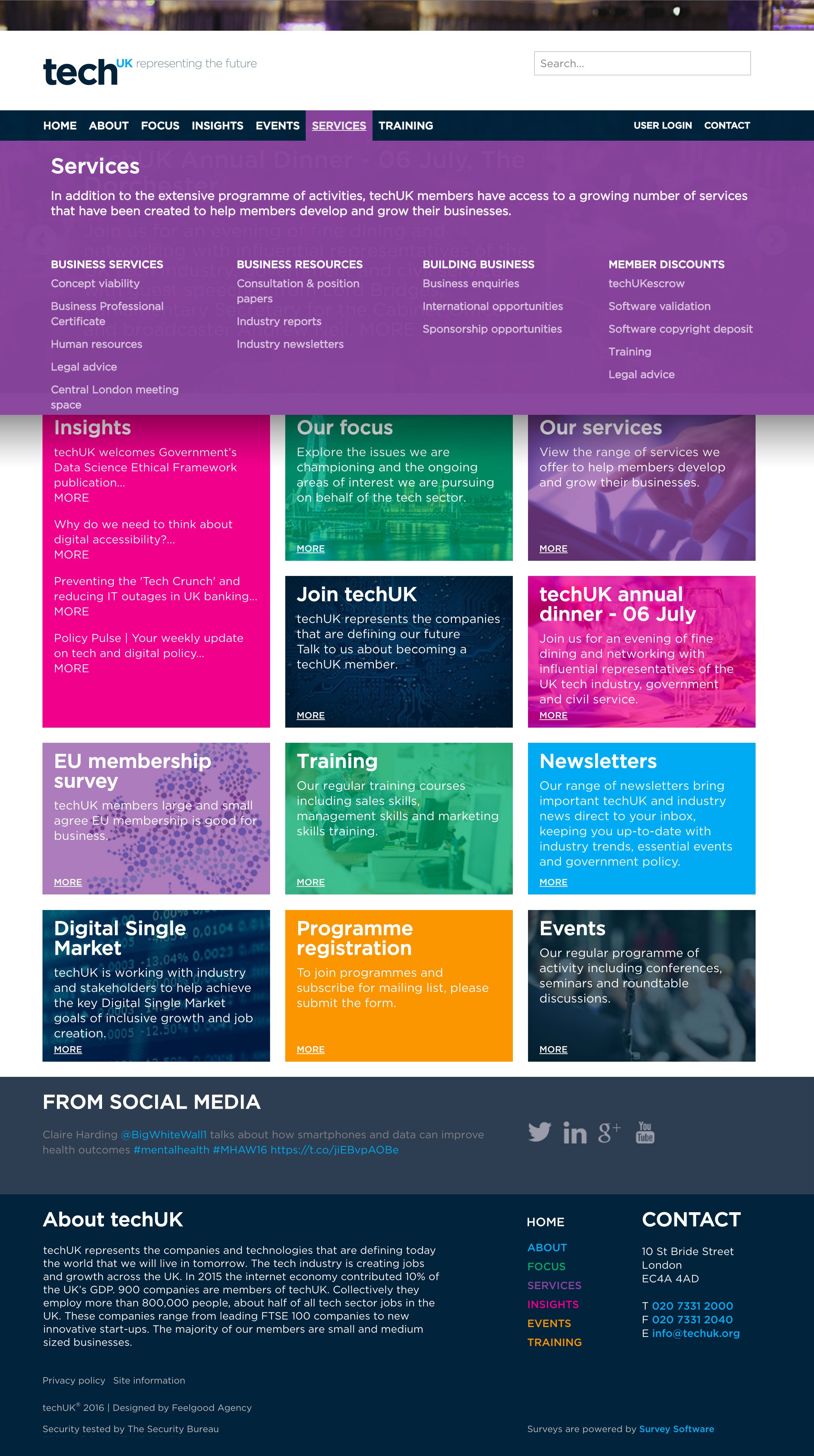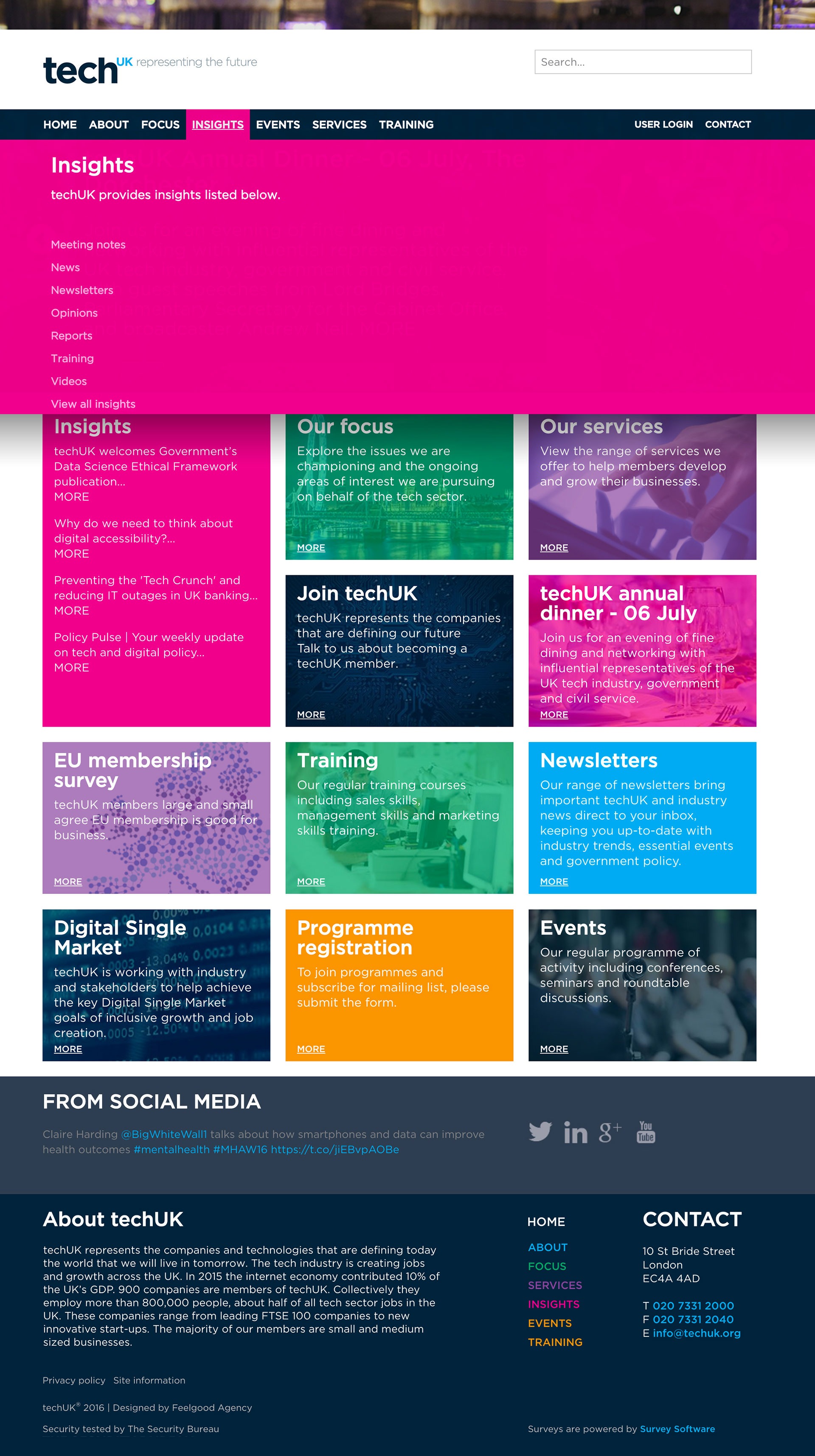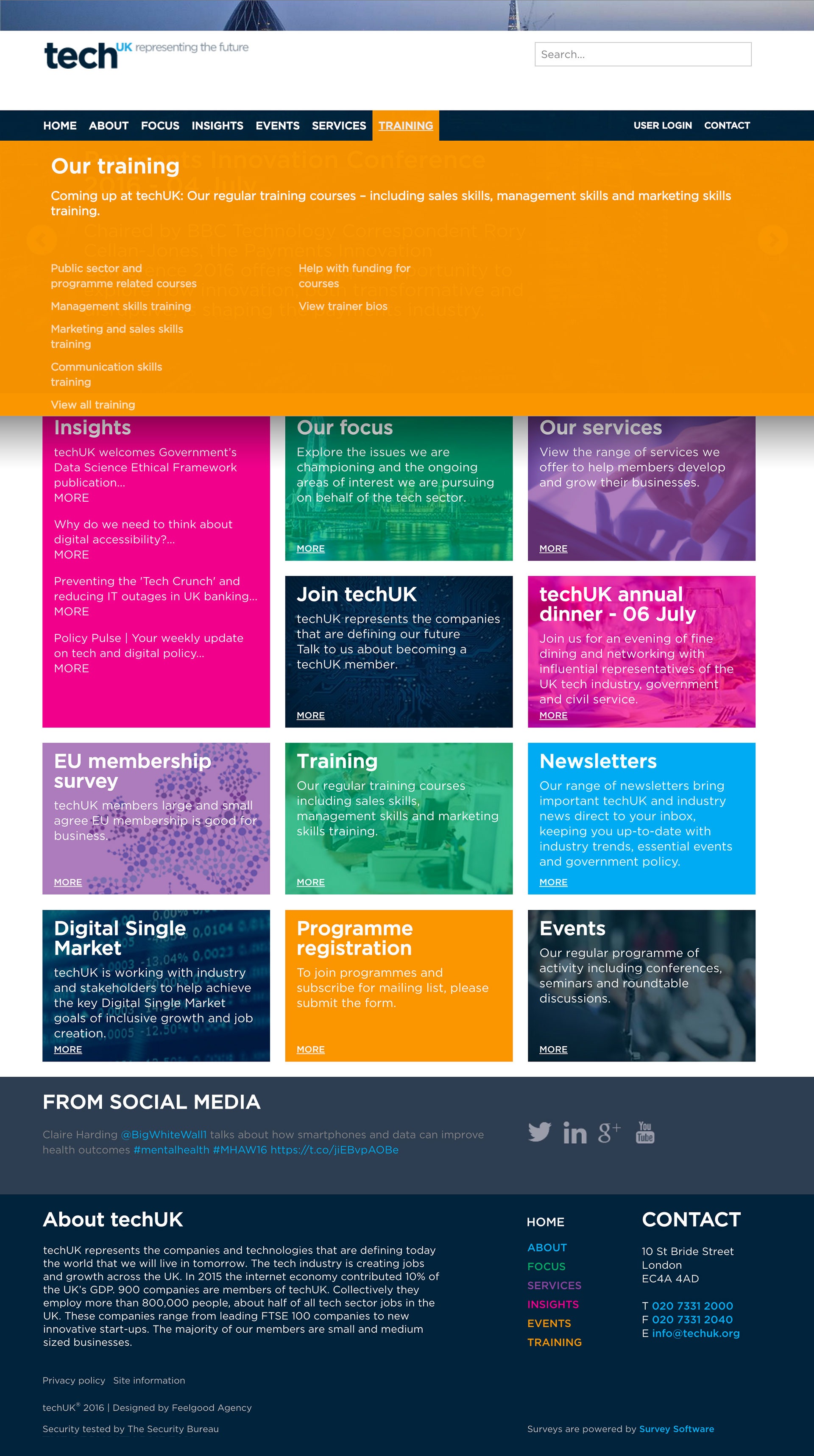 Colour coding was effective in navigating the different sectors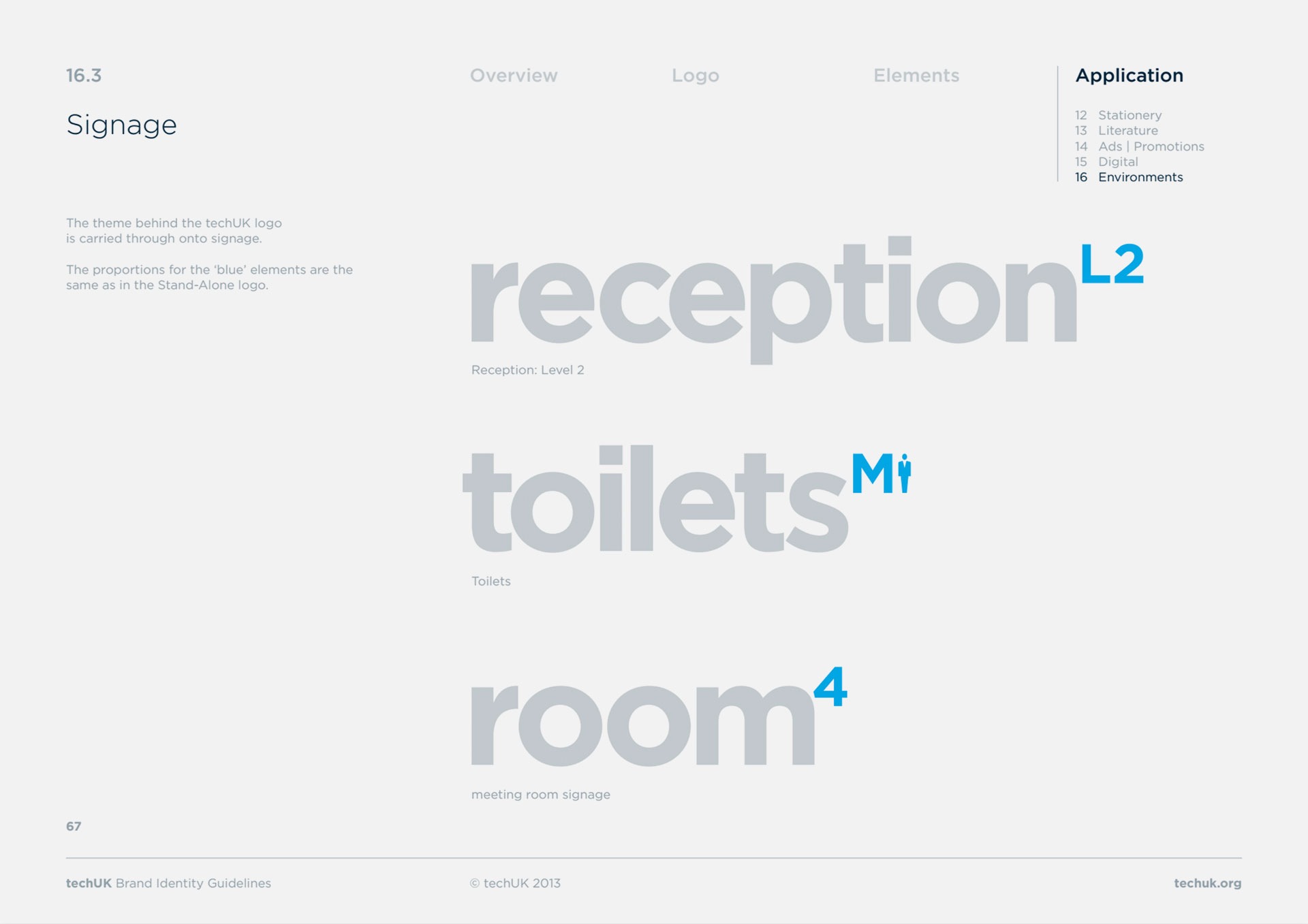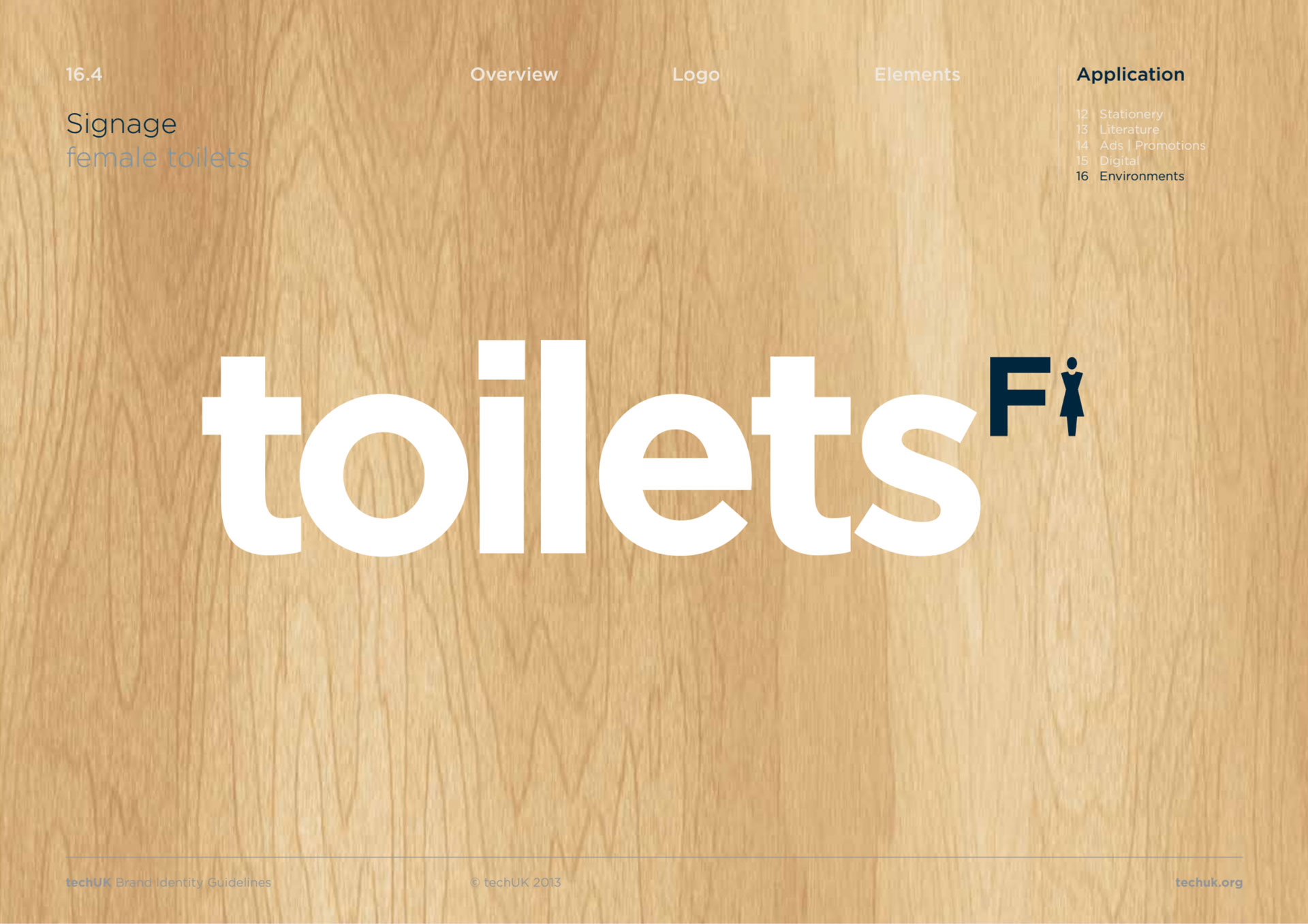 Office Environment & Signage